Flavor Collection Gift Set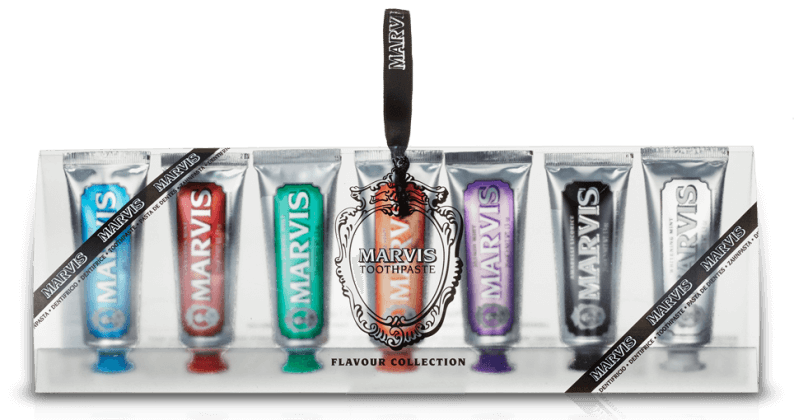 Discover the 7 unique experiences of the Marvis product line. A flavor for every day!
DETAILS
Includes 25mL travel size tubes of all Marvis flavors: Amarelli Licorice, Aquatic Mint, Cinnamon Mint, Classic Strong Mint, Ginger Mint, Jasmine Mint and Whitening Mint.
The Marvis Formula: white, protected teeth, long-lasting fresh breath, and with brushing, aid in prevention of tooth decay, tartar and plaque.
Fluoride-free. Vegan. Cruelty-free. Made in Italy.
AVAILABLE SIZES
7 x 25 mL tubes in a convenient carry case.
SUGGESTED PRICE
$36.00