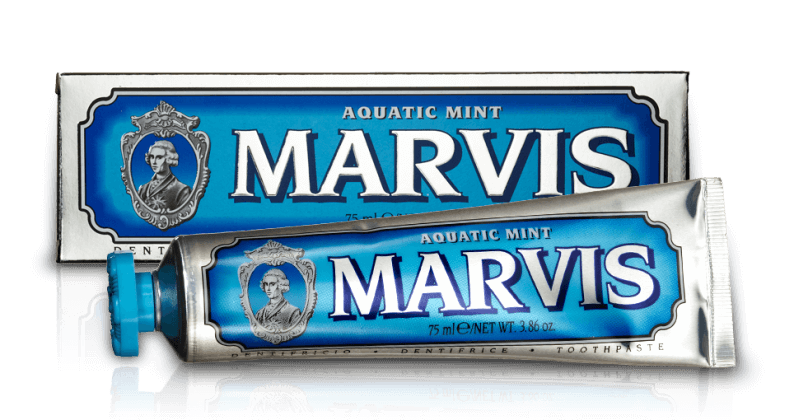 A puff of sea freshness with a delicate touch of cold mint: A combination that will cradle you in an ocean of freshness.
DETAILS
A sweet and cool touch of mint with the cool freshness of the sea. The perfect combination to feel the caress of the ocean breeze.
Marvis flavors are created by offsetting the aroma of mint, to provide the freshness you need, with innovative notes to offer you a long-lasting pleasurable taste sensation that can be different every day. The rich creamy toothpaste tingles in your mouth and helps remove plaque for a sparkling, white smile.
The Marvis Formula: white, protected teeth, long-lasting fresh breath, and with brushing, aid in prevention of tooth decay, tartar and plaque.
Fluoride-free. Vegan. Cruelty-free. Made in Italy.
AVAILABLE SIZES
75 mL full size, and 25 mL travel size
INGREDIENTS
Glycerin, Aluminum Hydroxide, Aqua (Water/Eau), Silica, Aroma (Flavor), Cellulose Gum, Titanium Dioxide, Sodium Lauryl Sulfate, Sodium Saccharin, Sodium Citrate, Citric Acid, Hydroxycitronellal, Farnesol, Benzyl Alcohol.
SUGGESTED PRICE
$10.50 full size / $6.00 travel size