Olive Wood Super Badger Shave Brush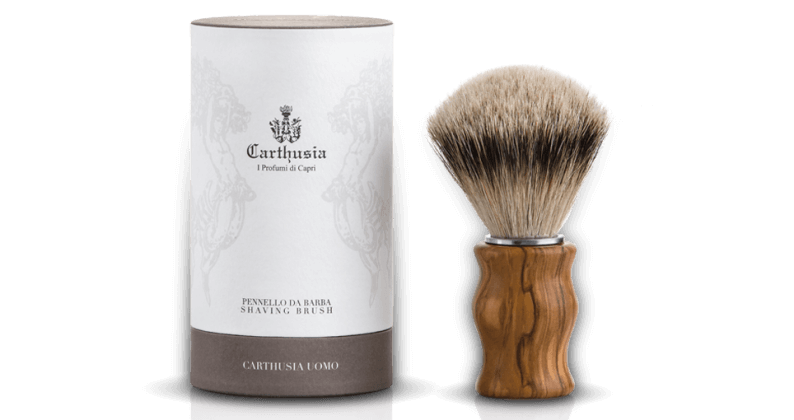 A men's grooming collection dedicated to the shaving ritual: soaps to soften and nourish the skin; brushes and razors that combine tradition with advanced materials. Carthusia's grooming collection combines passion and a respect for traditions in the venerable art of shaving, and is devoted to the man who does not, and will not, have anything less than a perfect shave.
DETAILS
Strictly according to tradition, our shaving brushes are made from Super badger hair, used for its natural water absorbing capability, which infuses the shave soap or cream for the ideal density and cushioning lather needed for a comfortable shave.
As the brushes, the bases of which are hand-carved from Italian olive wood, are filled with finer hair than other existing manufactures, more individual hairs are required to fill the brush's knot, making it very dense, yet giving the user a soft and luxurious feel, and superior quality shave.
Made in Italy.