Double Edged Safety Razor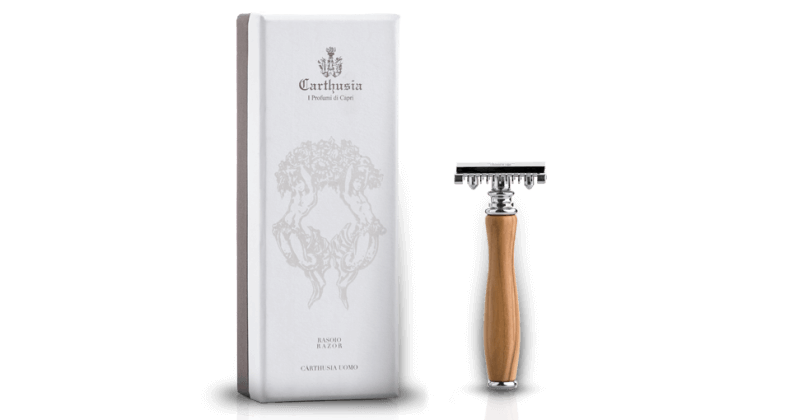 A men's grooming collection dedicated to the shaving ritual: soaps to soften and nourish the skin; brushes and razors that combine tradition with advanced materials. Carthusia's grooming collection combines passion and a respect for traditions in the venerable art of shaving, and is devoted to the man who does not, and will not, have anything less than a perfect shave.
DETAILS
A new generation of men are discovering they no longer need five blades to get a smooth shave, reconsidering an old-fashioned gesture with a more "vintage" double-edged safety razor — simple, elegant, and efficient, yet modern and effective as ever.
The handle is handcrafted of the best Italian Olive wood typical of the Mediterranean area (its distinctive blondish-chromed grains ensuring no two are exactly alike).
Made in Italy.