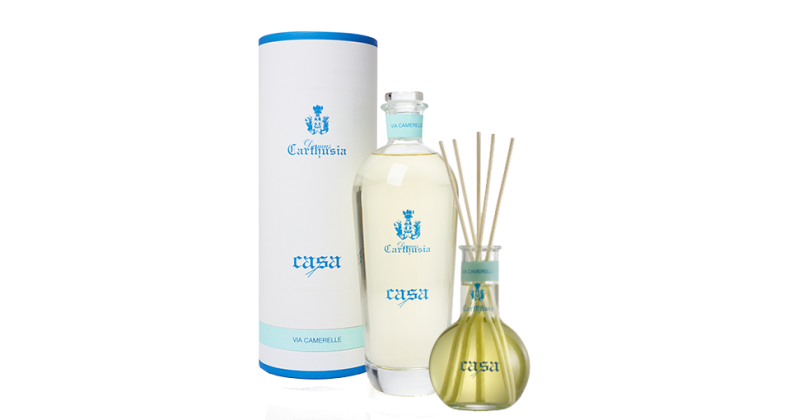 Freshen the air in your home and surround yourself with the unforgettable scents of Capri. Once the wood-wicker reeds are dipped into the perfume in the phial, the essence rises up them, allowing the fragrance to diffuse gently, yet continuously, in the air around. A fragrant essence pomander that lets you feel in touch with yourself and the rooms in your home, making it cozier and more intimate.
DETAILS
Its name is tied to that of the island's most famous street. The freshness of lemon and bitter orange combined with hints of sea moss and cedar wood create a fragrance that celebrates one's love of the sea, flowers and life.
AVAILABLE SIZES
500 ml (16.9 fl. oz.)
500 ml (16.9 fl. oz.) Refill
100 ml (3.4 fl. oz.)
SUGGESTED PRICE
$1300.00
$65.00
$50.00
INGREDIENTS
Alcohol Denat., Aqua (Water), Parfum (Fragrance).