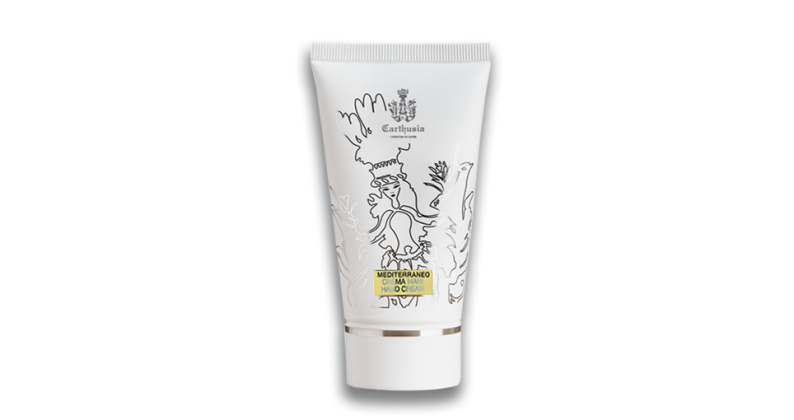 Care for your hands with this fresh and fragrant cream that deeply moisturizes skin exposed to water, cold, detergents and wind.
DETAILS
Rich, but not greasy, and enriched with shea butter and vitamin E, just a small amount of this cream leaves the skin soft, restored and pampered, with a fragrance that recalls the aromas and essences of Capri. Because healthy skin begins with simple gestures and small daily habits.
Dedicated to the cradle of all the great civilizations of Europe, Africa and Asia, Mediterraneo is a sunny fragrance, original yet versatile, which blends the classical pristine freshness of lemon leaves with the youthful and sparkling tones of green tea.
AVAILABLE SIZE
75 ml (2.53 oz.)
SUGGESTED PRICE
$24.00
INGREDIENTS
Aqua (Water), Cetearyl Alcohol, Ethylhexyl Palmitate, Dimethicone, Glycerin, PEG-20 Stearate, Parfum (Fragrance), Butyrospermum Parkii (Shea Butter), Betaine, Phenoxyethanol, Tocopheryl Acetate, thylhexylglycerin, Disodium EDTA, Allantoin, Glycyrrihetinic Acid, Limonene, Citral, Hexyl Cinnamal, Linalool, Geraniol.