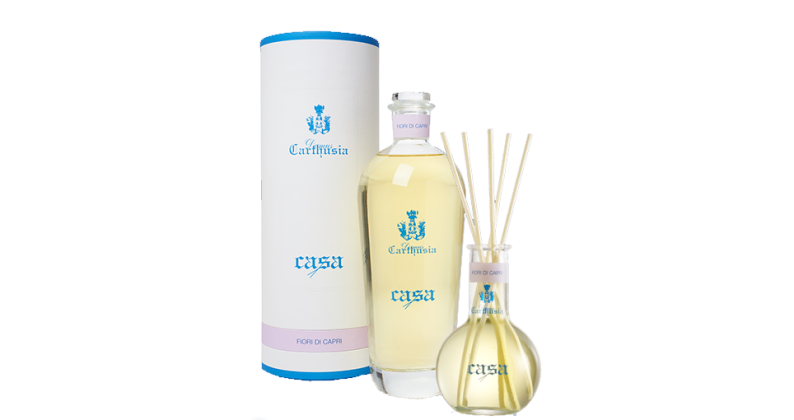 Freshen the air in your home and surround yourself with the unforgettable scents of Capri. Once the wood-wicker reeds are dipped into the perfume in the phial, the essence rises up them, allowing the fragrance to diffuse gently, yet continuously, in the air around. A fragrant essence pomander that lets you feel in touch with yourself and the rooms in your home, making it cozier and more intimate.
DETAILS
The first Carthusia fragrance ever. The Mediterranean tones of wild carnation, lily of the valley and oak come together with the exotic aroma of amber, sandalwood and of ylang ylang in a fascinating melange, both joyful and unforgettable.
AVAILABLE SIZES
500 ml (16.9 fl. oz.)
500 ml (16.9 fl. oz.) Refill
100 ml (3.4 fl. oz.)
SUGGESTED PRICE
$130.00
$65.00
$50.00
INGREDIENTS
Alcohol Denat., Aqua (Water), Parfum (Fragrance).