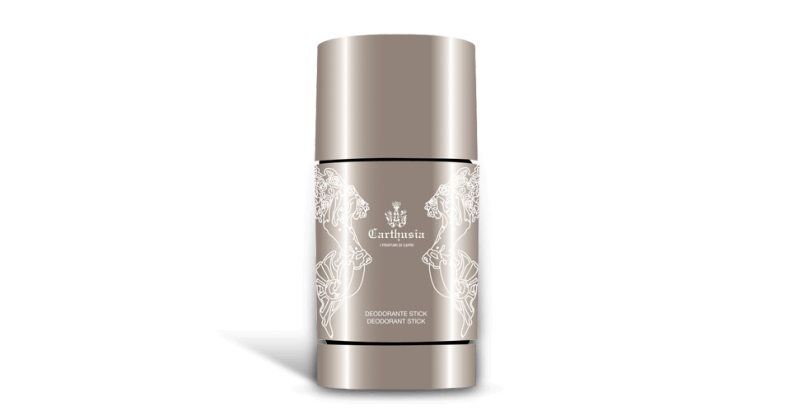 The elegant notes of Carthusia Uomo in a stick deodorant. A scented formula that gently protects and refreshes the skin all day. Perfect for everyday use, pair with Uomo Cologne to enhance the fragrance.
DETAILS
Dedicated to a man who eschews excess but likes to charm, Carthusia Uomo is a fresh and elegant scent reminiscent of wholesome things like the open sea, fresh fruit, good Russian leather and recently spun cashmere. A perfectly gentle fragrance, dedicated to the discrete and appealing gentleman.
AVAILABLE SIZE
75 ml (2.6 oz.)
SUGGESTED PRICE
$42.00
INGREDIENTS
Alcohol Denat., Propylene Glycol, Aqua (Water), Sodium Stearate, Glycerin, Parfum (Fragrance), 2-Methyl 5-Cyclohexypentanol, Panthenol, Polysorbate 20, Benzyl Salicylate, Sodium Bicarbonate, Linonene, Geranoil, Linalool, Citronella, Eugenol, Citral, Benzyl Benzoate, Courmarin.